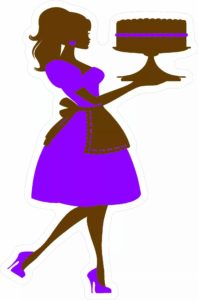 Hometown favorite pastry maker and cake designer "Terri Does Desserts" (Terri Littleton) is scheduled to appear and present at the 4th Annual Sacramento Chocolate Salon on January 28th.
As Terri says about her life in food and desserts, "I started baking as a child with with my mother. My favorite cake is German chocolate. I learned to make it watching my mom. As I grew up and raised my children, my dream was to always open my own dessert shop. We opened Terri Does Desserts in October 2011."
Find out more at www.terridoesdesserts.com
The Salon takes place at the Embassy Suites Riverfront from 11am-5pm.